Welcome to Lyman Gilmore Middle School
What's New
United Way and Interfaith
Food Ministry
will be
hosting Food Access on the following Saturdays:
May 11th
June 8th
July 13th
August 10th
September 14th
October 12th
November 9th
December 14th
Block G information packets.
Click here for Block G Explanation.
Click here to download points sheet.
The Food Love Farm Summer Camp
Register your child today for the tastiest camp around - The Food Love Farm Summer Camp with 2 sessions from July 8-12 and July 15-19! Daily sessions run from 9AM-1PM, with engaging, hands-on food and farm activities. Open to kids ages 6 and up! Last year's camp sold out.
Click
here
for for more information
GREAT SUMMER YOUTH ACADEMY
Is a Partnership between the GVPD and NEO, and the Partners Family Resource Center teaching 6th through 8th graders how to become leaders!
Click
here
to order your Yearbook NOW!
Our School code is 14660.
The Grass Valley Foundation has a fundraiser the 3rd Friday of every month at Baskin Robbins.
20% of all sales goes towards the Foundation.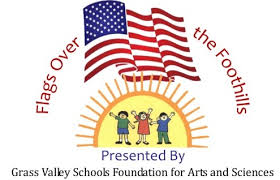 Remember you need to mention "The Foundation."