District Wide Broadcast Message
Welcome to Lyman Gilmore Middle School
17th Annual Middle Stage Drama Fest

Go To Top of Page
This past weekend 23 musical theater students attended the 17th Annual Middle Stage Drama Fest in Pleasant Hill. Students performed monologues, scenes and musical numbers, competing for gold, silver, and bronze medals. This year over 300 students from 20 middle schools competed in the festival. In the end, Gilmore walked away with nine gold, eleven silver and twenty-four bronze medals. Special recognition goes to Max Schug who placed 4th out of 160 other students competing in the Monologue division!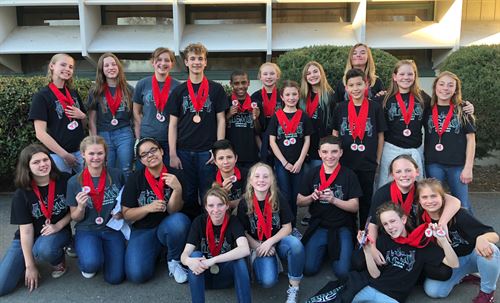 During the month of February the students of Lyman Gilmore donated snacks to be given to seniors on Valentine's Day. They collected snacks such as small bags of crackers, cookies, chips, granola bars and candy to donate to this great service project. Then some students from the Leadership Club filled goodie bags and took them to the Bret Harte and Atria Senior Living. The people appreciated it so much! Way to go Gilmore!
Peter Pan Jr - Coming soon to a theater near you!

Go To Top of Page
Lyman Gilmore Musical Theater Program is dedicated to providing students with theater arts enrichment through the performing arts. Our students experience development in acting, singing, theatrical movement, performance, teamwork, creative problem solving, initiative and self-esteem. Please come and see our performance of Peter Pan Jr!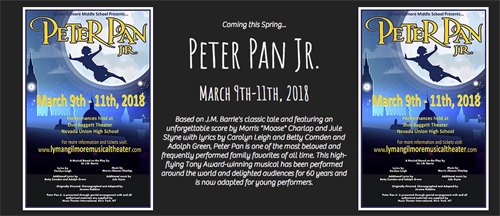 Click on the picture above to order your tickets!
Or
You can get your tickets from a Musical Drama student at LGMS.
Tickets are $12.
Robotics Club winning the Core Values award at the First Lego League competition in Sacramento.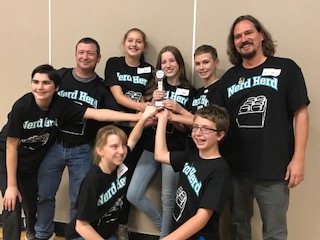 Pictured: Josiah, Mr. Lawell, Lahela, Faith, Saxon, Mr. Kyle,
Quinn and Jason
Thank you to PTC for sponsoring us!
What's New
Teens and Marijuana:
Trends, Resources and Support
Nevada Union High School 2/28/2018
Bear River High School 3/8/2018
Here is the flyer for more information about the class. This is a parent only event. Remember you must register to attend!!!!
Click here to register for the Bear River date.
Click here to register for the NUHS date
8th Grade Information
High School Open House/Preview Nights
The Grass Valley Foundation has a fundraiser the 3rd Friday of every month at Baskin Robbins. 20% of all sales goes towards the Foundation.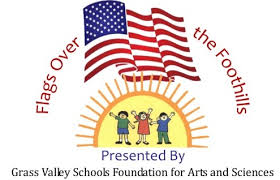 Remember you need to mention "The Foundation."
Sports Packet
We are pleased to recognize LYMAN GILMORE MIDDLE SCHOOL for successful PBIS implementation at the Silver Level.
STUDENTS OF THE MONTH
January 2018
5th Evangeline Ayer
6th Johnny Espidola
7th Addison Parmenter
8th Isabelle Harrison
P.E. James Carnes
To see the rest of this years'
Students of the Month click
here.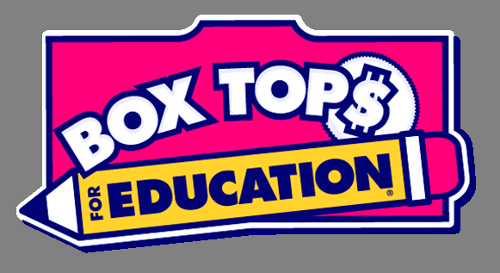 Turn in your Box Tops.
Help the library earn books! OR click the picture to make your BoxTop Pledge